I love movies that can cheer me up no matter what! Edward Scissors Hands is one of my all time favorites. It is all about an accepting Avon lady that doesn't judge and loves everyone! I want to be like her some day!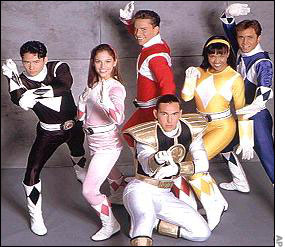 I also love Power Rangers. It reminds me of being a little kid. I loved my childhood so much! It makes me happy to reminisce back to when my siblings and I knew every word of that movie and acted it out.
The Blind Side is my new favorite. It is such a touching story. It makes me want to find someone and change their life for the better! It is very inspiring!